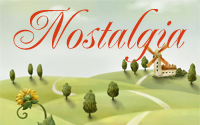 As I read your post and saw that Japanese Doll, I cannot help but show you mine. Exactly the same as yours, sis!
This one was a gift from my younger brother, Edward, who works in an International Law Office in Japan. He gave it to me about 10years ago as a remembrance in our short stay there.
And this is my entry: an old photo of my college days friends!
My friends in college are the ones closest to my heart. I've been keeping these photos as a souvenir. Just a week ago, I've been reunited with my friends in college on-line, my bestfriends! We have so many things to talk about. So many memories to look back to. And I never taught I have missed them so much.