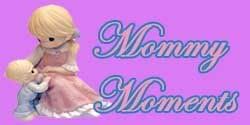 Hello there, mommies! It's good to be back!
White is the theme of our MM this week and I have these to share with you...
...the medals of my kids with WHITE ribbon. It's for Exemplary Conduct Awards. All my three boys got an award each and we're so proud of them!
I also want to thank our dear Lord for giving us such good kids. Thank you, Lord!